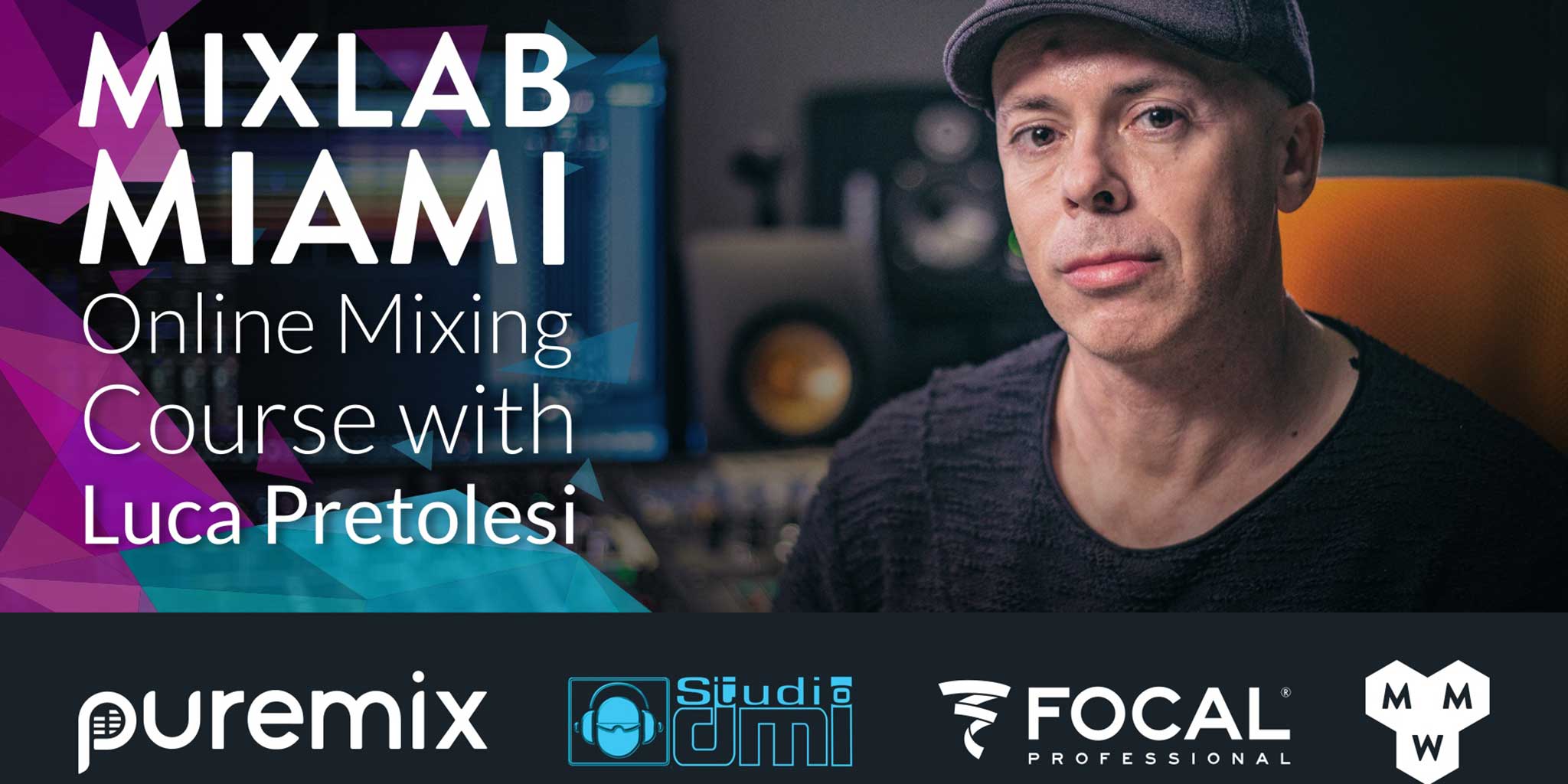 Signup from anywhere in the world and learn from dance music's top mixing and mastering engineer Luca Pretolesi. Learn mixing tricks and techniques that are used on the biggest sounding EDM records from artists such as Major Lazer, Steve Aoki, Borgeous.

Over the course of 4 weeks you'll learn how a Grammy-nominated mixing engineer constructs a massive sounding mix every time. See what it takes to create a mix that translates from the studio, to the club, to people's earbuds and even Instagram.
You'll be receiving assignments, instruction, official unreleased Merk & Kremont (on Spinnin' Records) stems, and detailed feedback, from Luca, on how to improve your mixes.
Then join us March 26th, either in person or online, for Luca's live mixing masterclass taking place in Miami during Miami Music Week.
This is an interactive online class where you and your classmates will all be pushing your mixing skills to the next level. With Luca's syllabus and mixing system, you'll be able to drastically improve your mixes.
Course Starts: March 6th
1st Mix id Due: March 13th
2nd Mix is Due: March 21st
Live Masterclass: March 26th
Final Mix is Due: April 9th
Register here.
Watch Video