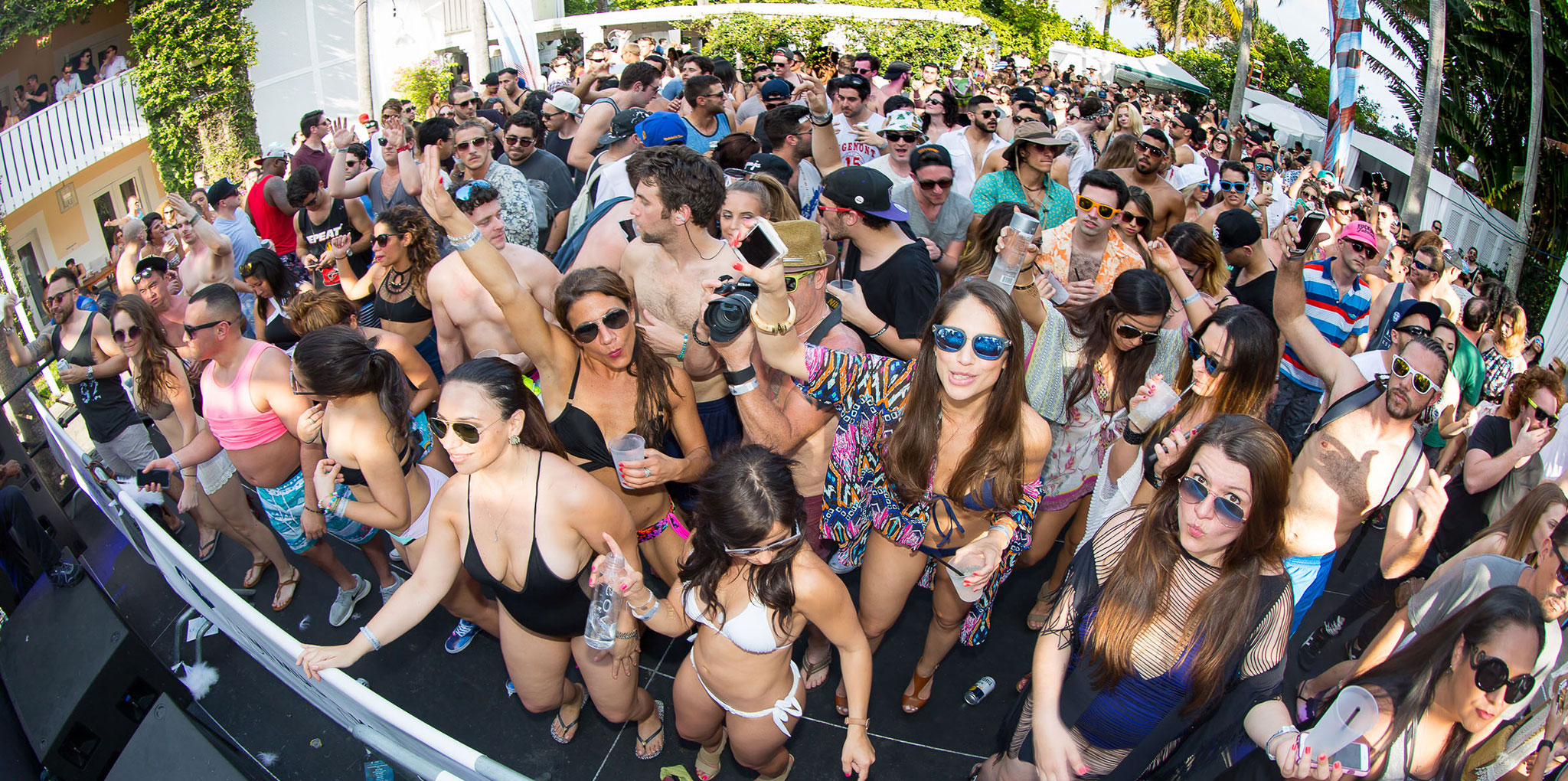 For the 6 days & 6 nights of Miami Music Week, there is no question where you can find the best parties that Miami has to offer. Located in the heart of South Beach at the prestigious urban resort, Delano, The Miami Music Week Hotel is the undisputed epicenter of events during the week.
Serving as MMW's "home base" for the past 3 years, the Miami Music Week Hotel at Delano sets itself apart from other venues by providing an intimate VIP experience like no other. Guests party alongside industry heavyweights and celebrities, day & night, while enjoying one of Miami's hottest hotels.
Every year, Delano's 2 distinct venues lay the foundation for a week of expertly crafted events, which are curated by Miami based producer, DiskoLab. During the day, music fans from around the world dance in the sun at the poolside oasis, Delano Beach Club, which features top notch production, record label showcases and special guest appearances. At night, the party literally moves underground, down into the subterranean lounge, FDR. In here, the vibe is thick as partygoers enjoy the rare opportunity to get up close & personal with top tier DJs as they perform in one of the most intimate settings Miami has to offer.
Of course, with so many visitors pouring in to Miami from every corner of the world for Ultra Music Festival, no MMW would ever be complete without a proper Ultra warm-up. Fans of the festival will want to take note that Delano's pool has claimed the exclusive title as "The Official ULTRA Pool". For 3 years running, this distinction has been unique to Delano Beach Club and events throughout MMW. Additionally, each night after Ultra Music Festival ends, the party will rage on inside of Delano's underground nightclub, FDR, which hosts official Ultra CarryOn events.
This year, you can find Ultra Music Festival branded pool parties happening at The Miami Music Week Hotel at Delano on Wednesday March 22nd & Thursday March 23rd, with Ultra CarryOns at FDR Friday March 24th through Sunday March 26th.
Event announcements for Miami Music Week Hotel at Delano have begun.
Tuesday, March 21st
2PM - 11PM, MMW Hotel at Delano Official Opening Party: Announcement Coming Soon!
11PM - 5AM, FDR @ Delano: Firebeatz & Friends
Wednesday, March 22nd
2PM - 11PM, Pool Party: AXTONE MIAMI
11PM - 5AM, FDR @ Delano: Shiba San x MK
Thursday, March 23rd
2PM - 11PM, Pool Party: Oliver Heldens presents Heldeep Pool Party
Friday, March 24th
2PM - 11PM, Pool Party: Guy Gerber Presents RUMORS
11PM - 5AM, FDR @ Delano: Sharam & Friends w/ Jesse Rose + More - ULTRA CarryOn
Saturday, March 25th
2PM - 11PM, Pool Party: Claude VonStroke Presents: The Birdhouse
11PM - 5AM, FDR @ Delano: EDX presents NO Xcuses
Sunday, March 26th
2PM - 11PM, Pool Party: Klingande's Playground Pool Party